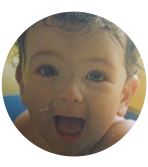 Gustavo Rodríguez
Co-Founder, CEO
Gustavo previously worked as an investment banker for JPMorgan (NY) and Merrill Lynch (London).
During his years with JPM and ML Gustavo focused in the consumer & retail sectors, providing advice to key clients like Nestle, Danone, Unilever and General Mills among others.
Gustavo graduated Cum Laude with a B.S., Industrial Engineering from Los Andes University (Bogota, Colombia) and has a Masters of Business Administration from the Darden School (University of Virginia).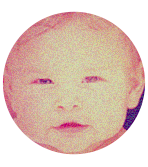 Jose has been building or helping build companies since he started his own out of college. All of these companies have had a deep technology component to them - something Jose has been passionate about his entire career. Most recently, he led the early development of a technology services business unit at Flextronics International (NASDAQ:FLEX).
He believes that building things is hard but extremely rewarding and nowhere is this more true than in the development of a strong relationship between parent and child (he's the very proud dad of two). That's what makes BabySparks an especially important venture for him.
Jose earned a B.S. in Industrial Management from the University of Alabama; and an MBA from Harvard Business School.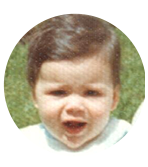 Juan Pablo Mejía
Co-Founder, CTO
20 years of experience in technology and startups. He previously founded Intellecting, a company specialized in creating and implementing web-enabled IT solutions for startups in Silicon Valley.
He also worked as a technology consultant for the United Nations Development Program (UNDP) and the OAS.
Juan Pablo has a degree in Industrial Engineering from The University of Los Andes in Colombia and an advanced degree from ICN Business School (France) specialized in International Management and IT.
Dr. Jaime Edelstein
MD, FAAP
50 Years of experience in Pediatric Medicine
MD, Medical School, University Complutense of Madrid
Pediatric Medicine, Cleveland Metropolitan General Hospital
Maria Teresa Arango
B.S., Psychology
26 Years of experience in Pediatric Psychology and Childhood Development
Author of 9 books and multiple publications about Early Childhood Development
Bachelor in Psychology, Universidad Javeriana, Bogotá, Colombia
Dr. Morgan Bryant
PT, DPT
Bachelor in Kinesiology and Exercises Science, Mississippi State University
Doctorate in Physical Therapy, The University of Tennessee Health Science Center
Owner of Matrix Rehab, LLC visit www.matrixrehab.net
Maria Gabriela Quintana
OT, ITDS
OT – Occupational Therapist
ITDS-Infant and Toddler Developmental Specialist
Bachelor in Health and Science with minor in Psychology, Florida International University
Masters Degree, Occupational Therapy, Florida International University
Claryza Pujol
MS, CCC-SLP, ASHA Certified
MS, CCC-SLP ASHA Certified
Bachelor in Psychology, Florida International University
Masters Degree, Speech-Language Pathologist, Florida International University
Ivonne Magdaleno
M.Ed., Certified Elementary Educator
MA Dept of Education Certified Elementary Educator
Bachelor in Communications from Florida International University
Masters of Education from Lesley University, Cambridge MA
Special Studies in differentiated education