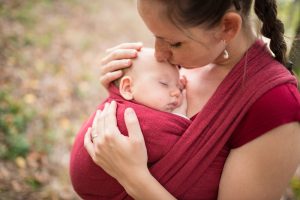 Once babies are one month old, they become much more aware of their surroundings. They look more closely at things that are interesting and may even stop eating to get a closer look at something that sparks their curiosity. Although they can't see great distances, they will begin to look more closely at the faces of the people around them.
Babies' senses are getting better coordinated, which can be demonstrated when you see them looking in the direction of something they heard (sight + hearing) or making sucking movements when seeing a bottle (sight + taste), for example.
You might hear your baby make his or her first sounds that have a clear intent of interaction, which means your baby is registering your presence and wants to communicate with you.