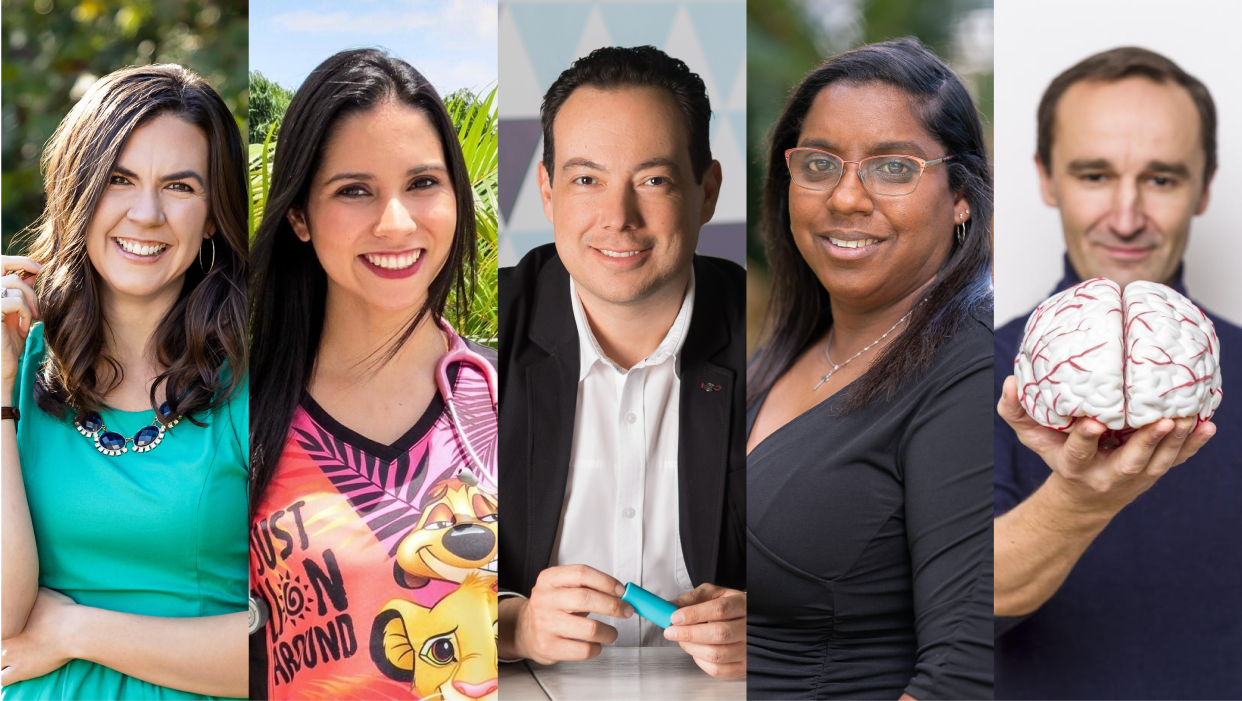 Parenting is
a journey.
Starting from 9.99$/mo (billed annually)
Unlimited live and on-demand classes & activities.
Find an expert now
New classes added every month.
Something for Everyone
Every family is unique, so our experts offer something for everyone. Whether you prefer an interactive group class, an on-demand class you can access from anywhere at any time, or personalized one-on-one support – we have an option to fit your needs.
Frequently Asked Questions
BabySparks is an expert-created early childhood development program, trusted by more than 6 million parents and caregivers around the world. We provide tools for parents and caregivers to help children ages 0-3 reach theirfull potential.
Premium Subscribtion includes access to an incredible catalog of 200+ live and on-demand classes taught by the world's best experts on parenting. You also get access to our #1 development program, that includes thousands of activities, available on IOS and Android.
Babies are welcome! We just ask that you keep yourself muted so other participants aren't distracted by your little one. And if your baby's needs pull you away, not to worry – we make class recordings available afterwards so you can go back and catch up on anything you missed.
Live classes are held via Zoom, a video meeting platform. You will see the expert, other participants (video for participants is encouraged but optional) and, depending on the class, you may see materials that the expert shares (power point slides, for example). Zoom allows for interaction between the expert and participants. All classes live classes offer Q&A, but may be more interactive depending on the expert and the class.
You can access your classes a couple of ways: 1) Go to "My Classes" in your profile and click the "Join Now" button, or 2) You will receive an email 30-minutes before the class with a button to enter.
To access the recording of a class you registered for, you will need the free version of our app. On the bottom of the home screen, tap "Learn." At the top of the next screen, tap "My Classes." Tap on the class, and you will see the recording. Please note that recordings are available 3 hours after the class ends.
If classes involve children (such as parent-child yoga or infant massage) yourcamera must be on throughout the class for safety purposes. Otherwise, it's up to you. One thing to consider: Experts like to connect with class participants, so if you're comfortable having your camera on it makes for a more personal experience.
In this case, you have a couple of options: 1) Up to 24 hours before the class starts, you can email our team at classes@babysparks.com and we will be happy to help you move to a future session of the class, or 2) wait for the class recording to be posted on the class page and watch it at your convenience. Out of respect for experts' planning and time, we only offer refunds if neither of the above options are available.Please note that for private coaching sessions, option 2 does not apply; in order to receive a refund you must request it up to 24 hours before the scheduled session.
Class times are listed in the time zone where you are.
Yes. You can send experts messages directly through our platform.
You can access BabySparks classes from any device that is connected to the internet.
It is free to register for BabySparks, and each class price is individually set by the expert teaching it